BOB JONES LIVE - ON - LINE

<![if !vml]>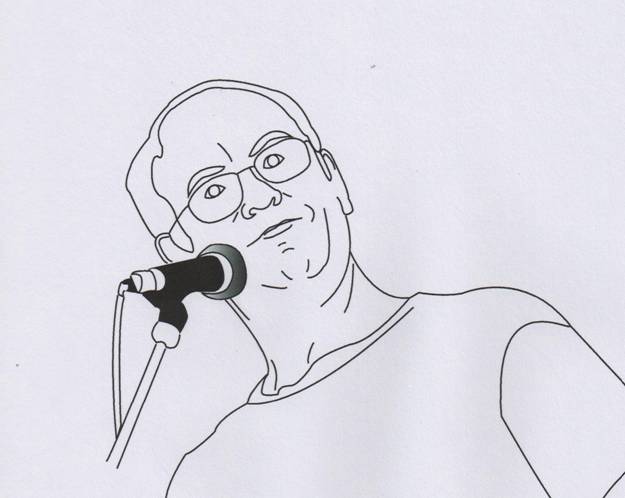 <![endif]>
PERFORMANCE DAIRY
I perform as an invited entertainer at many clubs, festivals and schools in many counties. But here are a few selected recent and future public performances . . .
*********************************************************
But first, here are my current entertainments/talks:
One-Man Shows, Spring & Harvest Suppers
CAN I HELP YOU? I'M A PARAMEDIC
Sharing the lighter side of working for more than 20 years on the front line
'LAUGHTER IN THE VILLAGE'
Hilarious stories of village and rural life with witty comments on modern living.
(This talk is in its eleventh year of maturity – and has travelled the length and breadth of the country)
'That's Life!'
Short listed for Esther Rantzen's That's Life! Bob entertains with his own comical take on the pleasures, stresses and strains of modern living.
'British Comedy Greats'
An affectionate laughter-packed stroll down British Comedy's Memory Lane. Humorous banter – audio clips – and prizes too!
CONFESSIONS OF A SPEAKER
Twenty years at the Speaking game and so many avoidable and non-advoidable experiences to share
Various workshops and performances on cruise ships, in theatres, village halls, clubs, schools and colleges in Aberdeenshire, Bedfordshire, Berkshire, Birmingham, North Devon, Buckinghamshire, Cambridgeshire, Cheshire, Cornwall, Cumbria, Derbyshire, Edinburgh, Essex, Gloucestershire, Gwent, Hampshire, Huntingdon, Hertfordshire, Isle of Wight, Kent, Lancashire, Leicestershire, Lincolnshire, London, Manchester, Middlesex, Norfolk, Northamptonshire, Nottinghamshire, Oxfordshire, Pembrokeshire, Rutland, Somerset, Staffordshire, Suffolk, Surrey, East & West Sussex, Warwickshire, West Midlands, Wiltshire, Yorkshire.
2019 DATES
9th Jan, Wed, Ruislip, Middlesex
14th Jan, Mon, Hoddesdon, Hertfordshire
21st Jan, Mon, Loughton, Essex
22nd Jan, Tues, Abington, Suffolk
23rd Jan, Wed, Rainham, Essex
28th Jan, Mon, Rye Park, Herts/Essex
31st Jan, Thurs, Ware Southern Maltings, Hertfordshire, Spoken Word Event,
4th Feb, Mon, Bacton, Suffolk,
5th Feb, Tues, Pinner, Middlesex,
6th Feb, Wed, Thaxted, Essex,
12th Feb, Tues, Chelmsford, Essex,
13th Feb, Wed, Brentwood, Essex,
13th Feb, Wed, Felsted, Essex,
18th Feb, Mon, Woking, Surrey,
20th Feb, Wed, Hatfield Heath, Essex,
21st Feb, Thurs, Leigh on Sea, Essex,
26th Feb, Tues, Romford, Essex,
5th Mar, Tues, Marlow, Buckinghamshire,
6th Mar, Wed, Haynes, Bedfordshire,
12th Mar, Tues, Waltham Abbey, Essex,
13th Mar, Wed, Bedford, Bedfordshire,
19th Mar, Tues, Stanford-le-Hope, Essex,
20th Mar, Wed, Cuffley, Hertfordshire,
26th Mar, Tues, Little Hallingbury, Essex,
3rd Apl, Wed, Much Hadham, Hertfordshire,
9th Apl, Tues, Langdon Hills, Essex,
10th Apl, Wed, Royston, Hertfordshire,
12th Apl, Fri, Braintree, Essex,
17th Apl, Wed, Papworth Everard, Cambridgeshire,
18th Apl, Thurs, Tadley, Hampshire,
8th May, Wed, Gidea Park, Essex,
14th May, Tues, Epping Forest, Essex,
16th May, Thurs, Epping, Essex,
21st May, Tues, Danbury, Essex,
23rd May, Thurs, Wickford, Essex,
30th May, Thurs, St Albans, Hertfordshire,
4th June, Tues, Stevenage, Hertfordshire,
5th June, Wed, Letchworth, Hertfordshire,
6th June, Thurs, Bagshot, Surrey,
11th June, Tues, Cranleigh, Surrey,
12th June, Wed, Bexley, Kent,
13th June, Thurs, Wacton, Norfolk,
14th June, Fri, Braintree, Essex,
18th June, Tues, Biggleswade, Bedfordshire,
21st June, Fri, Hockley, Essex,
25th June, Tues, Cobham, Kent,
26th June, Wed, Godmanchester, Cambridgeshire,
27th June, Thurs, Great Leighs, Essex,
2nd July, Tues, Joydens Wood, Kent,
3rd July, Wed, Chingford, Essex,
3rd July, Wed, Cheshunt, Hertfordshire,
4th July, Thurs, Feering, Essex,
5th July, Fri, Papworth Everard, Cambridgeshire,
10th July, Wed, Welling, Kent,
14th July, Sun, Ware, Hertfordshire Ware Arts Fest children's poetry/stories performance,
17th July, Wed, Upminster, Essex,
18th July, Thurs, Old Woking, Surrey,
19th July, Fri, Whistable, Kent,
8th August, Thurs, West Wickham, Kent,
14th August, Wed, Wheathampstead, Hertfordshire,
15th August, Thurs, Wickford, Essex,
19th August, Mon, Chislehurst, Kent,
20th August, Tues, Romford, Essex,
5th September, Thurs, Gravesend, Kent,
11th September, Wed, Royston, Hertfordshire,
16th September, Mon, Rayne, Essex,
17th September, Tues, Dulwich Village, London,
19th September, Thurs, St Neots, Cambridgeshire,
24th September, Tues, Bushy Heath, Hertfordshire,
25th September, Wed, Melbourne, Cambridgeshire,
1st October, Tues, Welwyn Garden City, Hertfordshire,
2nd October, Wed, Hornchurch, Essex,
3rd October, Thurs, Trumpington, Cambridgeshire,
8th October, Tues, Sheering, Essex,
9th October, Wed, Kimpton, Hertfordshire,
10th October, Thurs, Luton, Bedfordshire,
11th October, Fri, Braintree, Essex,
14th October, Mon, Cheshunt, Hertfordshire,
15th October, Tues, Biggleswade, Bedfordshire,
15th October, Tues, Codicote, Hertfordshire,
16th October, Wed, Gt Amwell, Hertfordshire,
18th October, Fri, Canvey Island, Essex,
22nd October, Tues, Harlow, Essex,
23rd October, Wed, Surbiton, Surrey,
30th October, Wed, Molesey, Surrey,
7th Nov, Thurs, Elsworth, Cambridgeshire,
14th Nov, Thurs, Chinnor, Oxfordshire,
16th Nov, Sat, Chelmsford, Essex,
19th Nov, Tues, Northwood, Middlesex,
4th Dec, Wed, Bengeo, Hertfordshire,
5th Dec, Thurs, Barroway Drove, Norfolk,
10th Dec, Tues, Borden, Kent,
11th Dec, Wed, Essendon, Hertfordshire,
12th Dec, Thurs, Ewhurst, Surrey,
2020 DATES
14th Jan, Tues, Chadwell Heath, Essex,
20th Jan, Mon, Royston, Hertfordshire,
21st Jan, Tues, Cranham, Essex,
22nd Jan, Wed, Grays, Essex,
3rd Feb, Mon, Enfield, Middlesex,
10th Feb, Mon, Chertsey, Surrey,
11th Feb, Tues, Downe, Kent,
12th Feb, Wed, Rickmansworth, Hertfordshire,
19th Feb, Wed, Rainham, Essex,
20th Feb, Thurs, Paddock Wood, Kent,
22nd Feb, Sat, Ware, Hertfordshire,
27th Feb, Thurs, Epping, Essex,
2nd Mar, Mon, Hoddesdon, Hertfordshire,
4th Mar, Wed, Chingford, Essex,
5th Mar, Thurs, Margaretting, Essex,
13th Mar, Fri, Braintree, Essex,
24th Mar, Tues, Watford, Hertfordshire,
30th Mar, Mon, Clacton, Essex,
WRITER & POET BOB JONES
· Is one of the few British poets who can keep an audience of any age enthralled and fidget-free with his poems, stories and humour
· Conducts lively and enjoyable poetry workshops at schools and colleges
· His performances include: The Edinburgh Festival, The Glastonbury Festival, Young Readers UK Festival, the comedy circuit – including The Comedy Store
· Also writes hilarious and socially-provocative newspaper & magazine column
s