BOB JONES LIVE - ON - LINE

<![if !vml]>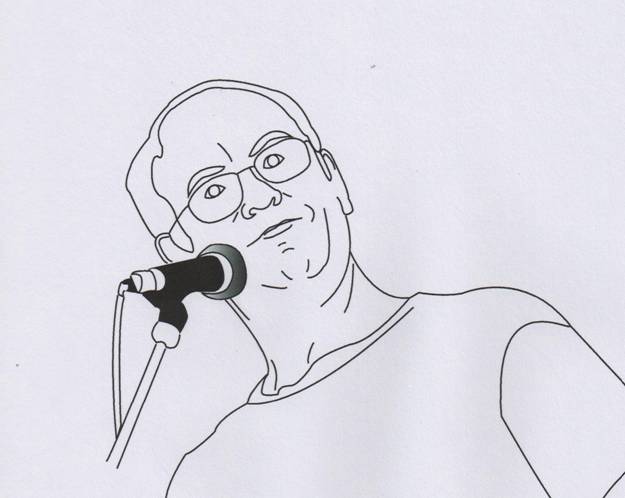 <![endif]>
PERFORMANCE DAIRY
I perform as an invited entertainer at many clubs, festivals and schools in many counties. But here are a few selected recent and future public performances . . .
*********************************************************
But first, here are my current entertainments/talks:
One-Man Shows, Spring & Harvest Suppers
CAN I HELP YOU? I'M A PARAMEDIC
Sharing the lighter side of working for more than 20 years on the front line
'LAUGHTER IN THE VILLAGE'
Hilarious stories of village and rural life with witty comments on modern living.
(This talk is in its eleventh year of maturity – and has travelled the length and breadth of the country)
'That's Life!'
Short listed for Esther Rantzen's That's Life! Bob entertains with his own comical take on the pleasures, stresses and strains of modern living.
'British Comedy Greats'
An affectionate laughter-packed stroll down British Comedy's Memory Lane. Humorous banter – audio clips – and prizes too!
WORLD WAR 2 POETRY SELECTION
Serious and humorous by famous and unknown poets. (Fee donated to the Royal British Legion)
Various workshops and performances at theatres, village halls, clubs, schools and colleges in Aberdeenshire, Bedfordshire, Berkshire, Birmingham, North Devon, Buckinghamshire, Cambridgeshire, Cheshire, Cornwall, Cumbria, Derbyshire, Edinburgh, Essex, Gloucestershire, Gwent, Hampshire, Huntingdon, Hertfordshire, Isle of Wight, Kent, Lancashire, Leicestershire, Lincolnshire, London, Manchester, Middlesex, Norfolk, Northamptonshire, Nottinghamshire, Oxfordshire, Pembrokeshire, Rutland, Somerset, Staffordshire, Suffolk, Surrey, East & West Sussex, Warwickshire, Wiltshire & West Midlands.
2013 DATES
7th Jan, Monday, Hoddesdon, Hertfordshire
8th Jan, Tuesday, Chorleywood, Hertfordshire
15th Jan, Tues, Sawbridgeworth, Hertfordshire (postponed – snow)
16th Jan, Wed, St Albans, Hertfordshire
21st Jan, Mon, Cranfield, Bedfordshire (postponed – snow)
24th Jan, Thurs, St Albans, Hertfordshire
1st Feb, Friday, St Albans, Hertfordshire
6th Feb, Wednes, Stevenage, Hertfordshire
14th Feb, Thurs, Longfield, Kent
25th Feb, Hoddesdon, Hertfordshire
7th Mar, Thurs, Tring, Hertfordshire
12th Mar, Tues, Steeple Aston, Oxfordshire
19th Mar, Tues, Kempston, Bedfordshire
19th Mar, Tues, Stewkley,Buckinghamshire
20th Mar, Wed, Letchworth, Hertfordshire
2nd April, Tues, Brampton, Cambridgeshire
3rd April, Wed, Crockenhill, Kent
11th April, Thurs, Ivinghoe, Buckinghamshire
15th April, Mon, Toddington, Bedfordshire
16th April, Tues, Codicote, Hertfordshire
22nd April, Mon, Hertford, Hertfrordshire
23rd April, Tues, Peldon, Essex
24th April, Wed, Sulhamstead, Berkshire
7th May, Tues, Radlet, Hertfordshire
9th May, Thurs, Billington, Bedfordshire
10th May, Fri, Winchmore Hill, London
14th May, Tues, Colney Heath, Hertfordshire
22nd May, Wed, West Malling, Kent
6th June, Thurs, Chalfont St Peter, Buckinghamshire
10th June, Mon, Denham Green, Buckinghamshire
2nd July, Tues, Lechlade, Gloucestershire
5th July, Fri, Royston, Hertfordshire
8th July, Mon, Sheringham, Norfolk
9th July, Tues, Hertfordshire school
10th July, Wed, Letchworth, Hertfordshire
12th July, Fri, Stevenage, Hertfordshire
16th July, Tues, Harmans Water, Berkshire
18th July, Thurs, Hitchin, Hertfordshire
31st July, Wed, 1930 hrs, Poetry Society, 22, Betterton St, London: Guest poet for Poets Anonymous (Please come and listen to the Real Me!)
1st Aug, Sun, 2-3 pm Croydon Radio: guest of Poets Anonymous – poems, music and chat
6th Aug, Tues, Linton, Cambridgeshire
2nd Sept, Mon, Bexley, Kent
4th Sept, Wed, South Walsham, Norfolk
5th Sept, Thurs, Ashby-de-la-Zouch, Leicestershire
9th Sept, Mon, Bovingdon, Bedfordshire
11th Sept, Wed, Huntingdon, Cambridgeshire
12th Sept, Thurs, Northaw, Hertfordshire
17th Sept, Tues, Bushy Heath, Hertfordshire
18th Sept, Wed, St Ippolyts, Hertfordshire
19th Sept, Thurs, Duxford, Cambridgeshire
1st Oct, Tues, Little Marlow, Buckinghamshire
3rd Oct, Wed, Walkern, Hertfordshire
10th Oct, Thurs, Chipping Barnet, Hertfordshire
17th Oct, Thurs, Braughing, Hertfordshire
22nd Oct, Tues, Little Hallingbury, Hertfordshire
6th Nov, Wed, East Horsley, Surrey
6th Nov, Wed, Colchester, Essex
7th Nov, Thurs, Waterford, Hertfordshire
18th Nov, BBC THREE COUNTIES RADIO, 2 pm, guest of Nick Coffer
20th Nov, Wed, Cheshunt, Hertfordshire
22nd Nov, Fri, Cheltenham, Gloucestershire (Guest poet, The Barn, Frog & Fiddle): Unboxed Medical Conference Fringe Event.
3rd Dec, Tues, Taplow, Buckinghamsire
3rd Dec, Tues, Newborough, Peterborough
6th Dec, Fri, Royston, Hertfordshire
9th Dec, Mon, Leigh, Surrey
10th Dec, Tues, Farnborough, Kent
11th Dec, Wed, Windsor, Berkshire
2014 Dates
7th Jan, Tues, Stevenage, Hertfordshire
8th Jan, Wed, Cottenham, Cambridgeshire
9th Jan, Thurs, Chinnor, Oxfordshire
13th Jan, Mon, Ware, Hertfordshirer
14th Jan, Tues, Ivor Heath, Buckinghamshire
15th Jan Wed, Gt Canfield, Essex
21st Jan, Tues, Bedford, Bedfordshire
4th Feb Tues, Kingston, Surrey
10th Feb Mon, Stevenage, Hertfordshire
12th Feb, Wed, Highworth, Wiltshire
14th Feb, Frid, Stevenage, Hertfordshire
18th Feb, Tues, Stevenage, Hertfordshire
19th Feb, Wed, 1030 am. Leafe Café & Childrens Bookshop, Hertford: Children's Poetry Reading & Book sales/
20th Feb, Thurs, Gt. Hampden, Buckinghamshire
25th Feb, Tues, Haverhill, Suffolk
25th March, Tues, Tring, Hertfordshire
26th March, Wed, Narborough, Leicestershire
1st April, Tues, Edgeware, Middlesex
2nd April Wed, Hornchurch, Essex
7th April, Mon, Gt. Notley, Essex
8th April, Tues, Horley, Sussex
8th April. Tues, Balsham, Cambridgeshire
9th April, Wed, Flackwell Heath, Buckinghamshire
9th April, Wed, Brill, Buckinghamshire
10th April, Thurs, Little Kingshill, Buckinghamshire
15th April, Tues, Hornchurch, Essex
16th April, Wed, Berkhamstead, Hertfordshire
17th April, Thurs, Frensham, Farnham, Surrey
WRITER & POET BOB JONES
· Is one of the few British poets who can keep an audience of any age enthralled and fidget-free with his poems, stories and humour
· Conducts lively and enjoyable poetry workshops at schools and colleges
· His performances include: The Edinburgh Festival, The Glastonbury Festival, Young Readers UK Festival, the comedy circuit – including The Comedy Store
· Also writes hilarious and socially-provocative newspaper & magazine column
s